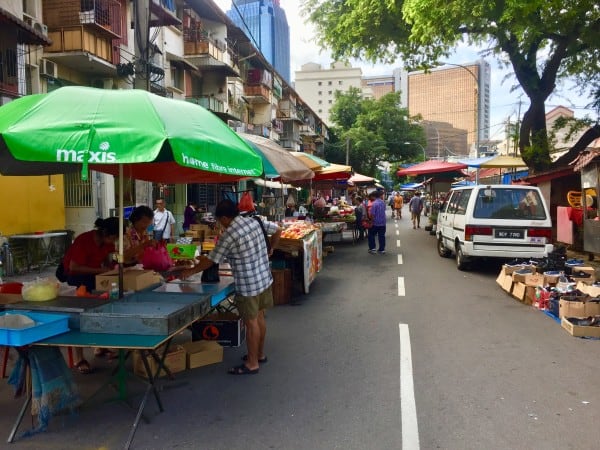 Contents:
Picture a country – a long strip of land with coasts on both sides, and mountains in the middle surrounding a developed metropolis. Drop this country in southeast Asia, but mix up the demographics on the surface – local "islanders", Chinese, Indians, even Arabs. A layer below that, add the culture of several nations that have "passed through" – the Japanese, Chinese, Portuguese, the British, and the Dutch. Now, add food. Amazing, complex, varied food. From Japanese style ramen with a spicy Indian twist incorporating island and jungle specific ingredients, to mellow curries, to Chinese fusion dishes giving the flair of local spices.
This is Malaysia.
Though this article does contain affiliate links.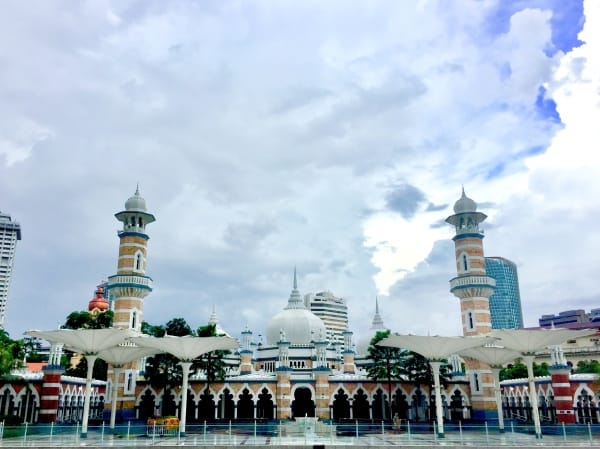 What To Do in Kuala Lumpur: Food, sights, experiences & best restaurants in KL according to a Malaysian foodie
(Jump right to the Kuala Lumpur Itinerary)
Visiting Malaysia wasn't an accident, but discovering how great Malaysia is definitely was. After a month long stay on Bali (and deciding I wanted to stay longer) I had to go for a "visa run", leaving Bali to a neighboring country in order to have my tourist visa on Bali renewed for another couple of months. Though I had a few countries in mind as options (Singapore, Philippines, Korea), Malaysia stood out for its supposed low cost of living, high quality of life, and the amazing Kuala Lumpur food scene – so I had to check it out. I underestimated all three.
I booked an interesting "hostel", which just so happened to be a service apartment in a Kuala Lumpur high rise with an amazing view. Tuxedo KL. The "first luxury hostel in Malaysia." Even better than this "hostel" and its immaculate view was its host. Alvin. When it came to figuring out what to do in Kuala Lumpur, Alvin was a guru.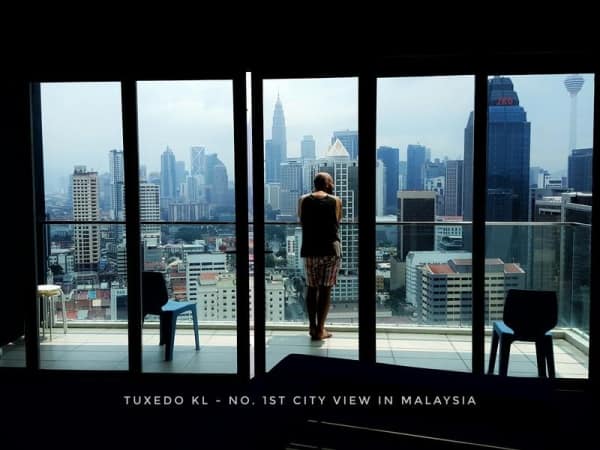 Alvin. That guys is a legend. Alvin is a recovering Malaysian traveler that decided to return back to Malaysia to live after three years traveling the world. To continually scratch the itch for travel and international culture he manages a few upscale hostels…and provides the best welcome and treatment anyone could expect. Beyond taking me out to a locals only spot for lunch, great conversation, and giving me a chance to embrace Malay culture, Alvin wrote me up a 5 day itinerary for exploring Kuala Lumpur as only a local could create and a traveler could appreciate. Did I mention that Alvin worked in the food and beverage scene of Kuala Lumpur for a decade and is a pretty serious foodie? Meaning…he knew all of the best restaurants in KL, especially the cheap ones. Yeah, Alvin is a legend.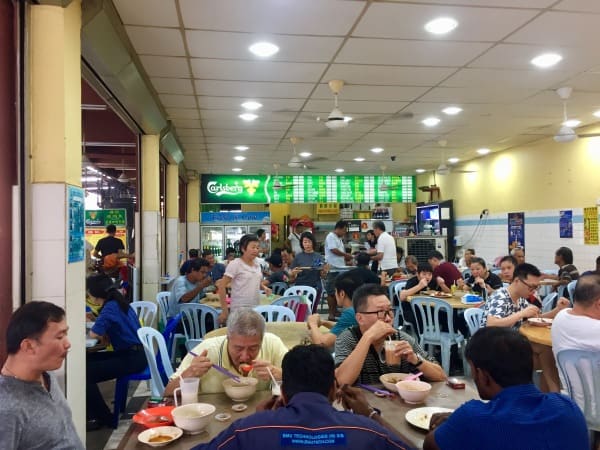 Normally in my writing, I try to deliver tips and perspective on the places I visit based on my unique perspective. I'm going to leave this one to Alvin. So, without further delay, here's Alvin the Legend's 5 Day Itinerary for a perfect stay in Kuala Lumpur
---
Tuxedo KL's Customized Travel Plan for What to do in Kuala Lumpur (5 Day Itinerary)
Day 1:
6:30am: Sunrise view from Bed [Only available at Tuxedo KL Hostel ]
8:30am: Depart to Batu Cave to visit temple and breakfast. Go by train or Grab
11:00am: Take a Grab to China Town (petaling street) + Shopping, visit 2 huge indian and buddist Guan Di temple (opposite each other)
12:00pm: Lunch at Madras lane (China Town) & Visit Chan See Shu Yuan Temple
1:00pm: walk to central market for handcraft and culture items
2:00pm: walk to Masjid Jamek (oldest mosque in Kuala Lumpur)
3:00 pm: walk to Independent Square (merdeka Square)
4:00 pm: National mosque
5:00 pm: Back to Tuxedo for swimming & jaguzzi
7:30 pm: Visit twin tower for pictures, dinner & symphony lake for fountain shows
8:30 pm: Visit Alor Street Food Night Market & dinner at Wong Ah Wah Restaurant (best street food restaurant)
10:30 pm: Walk to Changkat Bukit Bintang to see bar street
12:00 am: visit Zouk club at Trec KL (50 clubs at Trec KL)
3:00 am: Back to Tuxedo KL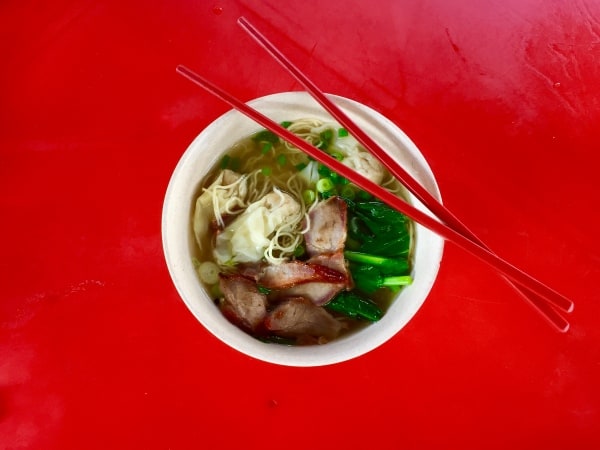 Day 2:
9:00 am: Visit famous Breakfast Street at Tionng Nam Street for the best Kuala Lumpur food for breakfast (near Tuxedo KL)
10:00 am: Visit little India at Samanthan Street
11:00 am: Bird park (Tropical Birds are beautiful)
12:00 pm: Visit Pavilion shopping mall at Bukit Bintang & Lunch at Hutong Restaurant
2:00 pm: Aquarium KLCC or Visit National Monument
3:00 pm: Trail at Eco Park near kL Tower
4:00 pm: Visit KL Tower for Hi Tea at 360 Atmosphere Rotating Restaurant
6:00 pm: Back to Tuxedo for swimming
8:00 pm: walk to chow kit night market and dinner there, very near to Tuxedo KL
9:30 pm Grab to Ps150 speakeasy Hidden bar at china town
11:00 pm Grab to Suzie Wong Hidden Club (live band and performance) (estimate spending Rm 60 (~$15) per person)
(Estimate Grab cost is around Rm 8 (~$2) per ride)
Day 3:
9:00 am: Visit Thien Hou Temple (Richest Temple in town with Great City View)
10:00 am: Enjoy Forever Summer Activities at Sunway Lagoon (Asia Best Water Theme Park)
4:00 pm: Visit Genting Highland Casino City (Longest Cable Car in Asia, Tallest Temple, Biggest Hotel in the world)
It is located in the middle of mountain and forest. Fresh cool air (20 Celcius), KL city view by whole!
10:00 pm: Visit Caffeiness Local Cafe for live music
12:00 am: Back to Tuxedo KL
Day 4:
9:00 am: Visit famous Breakfast Street at Tiong Nam Street (near Tuxedo KL)
11:00 am: Massage at Healthland Setapak (Best in town) only Euro 20 for 2 hours before 1pm
1:00 pm: Visit Pulau Ketam (Crab Island) 45mins from Tuxedo KL or Hiking to Bukit Tabur (Tabur Hill)
6:00 pm: Firefly park 20mins ride from Pulau Ketam (Crab Island)
9:00 pm: Visit Elysium Rooftop bar 6 mins ride from Tuxedo KL
11:00 pm: Visit Marini 57 rooftop lounge next to twin tower
12:00 am: Visit Kyo KL exclusive club (at mandarin hotel)
Day 5:
(Day trip to Malacca – Must visit!! Unesco Heritage Old City)
9:00 am bus (1.5hour ride)
9:00 pm bus back to Tuxedo KL
Another great Kuala Lumpur Food recommendation:
The best street food retaurant at food night market. Worth trying: Wong Ah Wah Chicken Wings
16, Jalan Alor, Bukit Bintang, 50200 Kuala Lumpur, Wilayah Persekutuan Kuala Lumpur
03-2144 2463
Just in case you're not sure what to order:
Grilled chicken wings 6 pieces
Salted egg calamari
Hokkien noodle
Kam Hiong lala (claims)
Rojak (local fruit salad)
Satay 10 sticks (skewer chicken
Stir Fried Potato leafs
Pai kuat wong (pork ribs) 5pieces
Drinks: kalamansi sour plum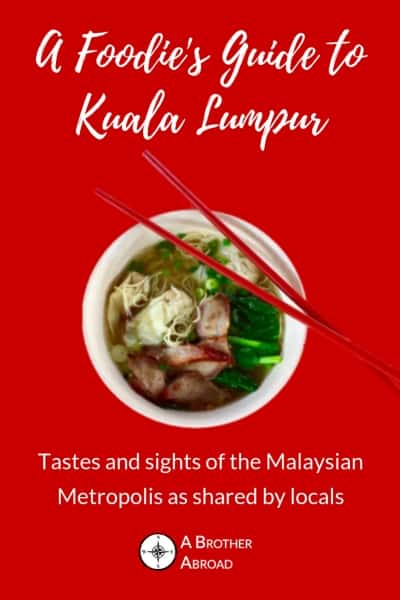 Total ~ $20 USD or MYR 80
Thank You & Have a beautiful day like Tuxedo!
Regards
Alvin C
Manager of Tuxedo KL
If the skyline view from Tuxedo KL has you interested, visit Hostelworld to book
---
If you have more time, consider these great destinations in Malaysia
Pinang: An easy going and relaxed get away place with an "island feel"
The Cameroon Highlands: A cool mountainous region with world renowned tea and plantations to tour and enjoy
Also consider these destinations beyond Malaysia, but nearby
Getting from Kuala Lumpur International airport to downtown Kuala Lumpur.
Grab: Getting from the Kala Lumpur Airport via Rideshare
Thanks to the low cost of fuel, rides via rideshare apps are incredibly cheap. The app of choice is Grab, so download it before you come. Plan on a ride from Kuala Lumpur airport to cost about $16 USD via Grab (65 RM)
Metro: Getting from the Kala Lumpur Airport via public transit
If you'd prefer to take the train, head to the metro station in the airport and take the KLIA Train to the KL Sentral (Kuala Lumpur Central Station) for $13 (55 RM) for the 30 minute ride and then transfer to the commuter trains (KMUTER) to your final destination
Visa
Free on arrival for most nationalities for a 30 day stay, just make sure you have a free page in your passport and 6 months validity.
Affiliate Notes